Catalyst. Convener. Champion.
The Alameda Chamber & Economic Alliance supports a thriving business community as:
A catalyst for business growth
A convener of leaders and influencers
A champion for a stronger community
Alameda Climate Action & Resiliency Plan
Alameda Chamber Foundation
Learn more about our 501(c)(3) foundation to support educational and charitable programs.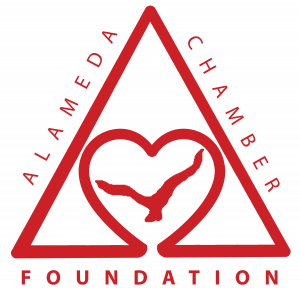 Do You Need a Certificate of Origin?
The Chamber can help.
Get your Certificate of Origin here.
Download the Free Starting a Business in Alameda Guide
Want to start a business? Then download this free step-by-step guide.
Your business could be featured here, and catch the eyes of all visitors to the Alameda Chamber & Economic Alliance website. Learn more here or contact Madlen Saddik for more information.