Want to do more in support of racial equality? Here are a few ideas.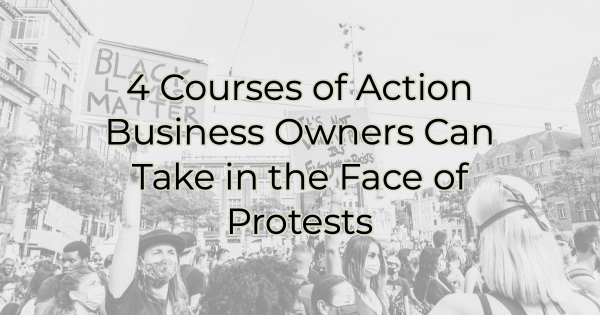 We thought the hardest thing we'd have to deal with this summer would be COVID-19 but now we are facing another heart-wrenching situation--how should you react in the face of protests?
For those who have lost their business or ability to earn a living due to violence and looting, our hearts go out to you. To you, your focus is likely on the physical needs of your business and what must be done to become operational again. Some businesses have turned to online ways to raise money to rebuild.
Depending on your business location, you need to be considering things like security, insurance, and other safeguards for the protection of your goods and employees. Those things are the primary needs.
But if your location is not in physical jeopardy, or you've already seen to those concerns, what do you do next?
4 Courses of Action for Businesses
There are two concerns being addressed in the protests. There's a desire for equal rights and protections and a concern over police violence. Your course of action can address both or one at a time. You might consider:
Drafting a letter detailing your stance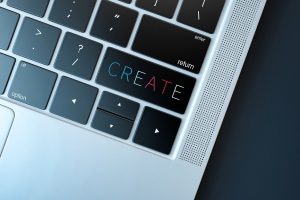 Draft a letter and share it with your email list and on social media. People are basing their buying decisions right now on much more personal levels. They want to know, like, and trust a business they're giving their money to. If you're doing something to support either of these causes communicate it explicitly to your audience.
If you don't agree with how a particular organization is handling the situation, propose your own solutions and refrain from being overly critical. People are looking for answers right now. They don't need more criticism of our current reality.
Have conversations about diversity
Writing a letter about your stance on the topic will simply be seen as a marketing ploy if your business efforts and culture don't reflect what you're sharing. This may be a good time to reevaluate your own processes and the diversity within your organization. Are all voices being heard? Are you doing anything inadvertently that could be silencing these voices? Have you done something you want to tell your audience about? Maybe there's some program or policy you put into effect a while ago that fits the current conversation. Share that. It could serve as a model for what others do as well.
Look for ways you can help in Alameda
Protesting or changing your social media profiles to black are not the only things you can do to support the cause. If you want to be part of the solution, look no further than your community. Contact us if you want to get involved in the diversity task force to help guide future decisions. Look for a non-profit that is working at a grassroots level that you can get involved with. You may decide to start something at your own business by creating an open forum to discuss the issues at hand.
The crux of the problem comes down to the perpetuation of stereotypes, stereotypes against the African-American community and law enforcement. If you're looking for a place to start, where your business can make an impact, look for ways you can help battle these dangerous stereotypes.
Make a commitment
As business owners, most of us try to walk a line that is very "vanilla." After all, we don't want to incite anyone or any group of people to the point that they no longer want to do business with us. However, with the protests surrounding George Floyd's death, many businesses are deciding they no longer want to be silent on this matter. And it benefits them, for the most part, not to be.
Being a loud voice among a very loud protest is not difficult. What is difficult is adhering to the commitment you make when you come out in support of human rights. You cannot merely say what is popular at this moment and in a few months forget the conversation. If you're going to commit, you are drawing a line in the sand for your business and it will affect how and what you do going forward.
This is an uncomfortable position for many of us. In the past, it's been easy to avoid confrontation. However, as the protesters were loudly proclaiming, saying and doing nothing is taking a side. How you choose to respond to this crisis is something you need to figure out. But know that "no decision" is seen as a decision. Figure out how you will add your voice and that of your business to this critical conversation that's occurring in our country right now.
This will go down as a pivotal moment in history. How will you contribute to it?