10 Easy Ways to Increase Sales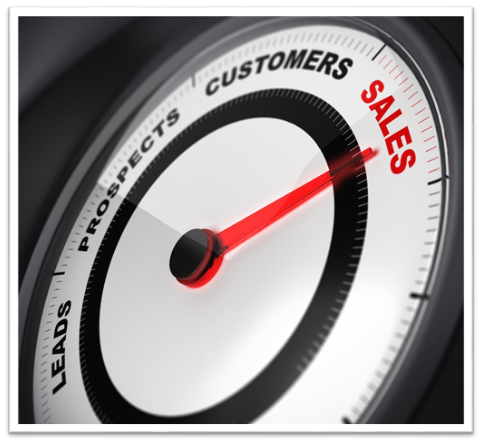 One of the most obvious ways to boost revenue in your business is to increase sales. But during our current pandemic, how do you make that happen? It's easier than you think and you don't even need a huge budget to get it done.
10 Ways You Can Start Increasing Sales Today
1. Get a Sales Strategy
Most businesses think they have a strategy, but they don't. 
Now is a great time to develop one.  Here's how:
Consider who your ideal customer is and what are the products and services that provide the best return for you and them.
The sales strategy should be a brief one-page roadmap that encapsulates:
what you want to sell
who you are going to sell to
where you are going to sell
how you are going to sell
when you are going to sell 
Keep it simple and keep referring back to it. You may decide that you want to enact a COVID sales strategy for as long as we are limited in our outreach, capacity, and services.
2. Don't Miss Existing Business Opportunities
Your current customers are likely an excellent source for new business.  You may have a product or service that they may not know about that might suit their business.
For smooth selling, the first port of call should always be the clients you already have.
3. Get Back to Basics
We hear from businesses every day that want to increase sales all of the time.  Often, the problem is that the business has veered from its target market and fails to realize it. 
Some businesses want to believe they are an ideal fit for everyone. That's simply not true. For instance, Starbucks is a wildly popular brand but there will always be people who dislike coffee. Sure, they can offer other drinks and baked goods, but selling to a non-coffee-liking audience will be a much harder sale than selling to people who need coffee every day.
Take an honest look at what your market is and where you are at the moment.  If sales are not at a level that you would like, you might need to ask yourself some tough questions such as 'Have I focused too much on one sector of my business?' or 'Have I deviated from my sales strategy and forgotten about my target market?'. 
Don't let concerns over the struggling economy influence you to "throw everything at it" as a sales or marketing strategy. This will only cost you more money by marketing to people who aren't as interested and it won't increase sales in a profitable way.
Think right products to the right customers.
4. Embrace Customer Is King
With COVID and people feeling removed and distanced, the need for excellent customer service has never been greater. 
Some businesses have built their reputations on looking after generations of families.  Your business can do that too by ensuring that staff is properly trained and that customers get consistently excellent service every time they encounter your business.
5. Ensure the Price Is Right
Have you considered how your product or service is priced?  What research have you carried out to make sure that it is competitively priced and that overheads and margin are factored in?  Price will affect your ability to sell. Too cheap and you won't have a big enough profit margin to cover costs; too expensive and no one will buy.
With our current situation, it may be worth revisiting what you charge. The demand for your goods may have gone up or down, which may affect what you charge.
6. Be Ruthless
What you are not selling is as important as what you are selling.  Take a look at the products or services that are "glued to the shelves" and get rid of them. 
Don't be reluctant to retire certain products or services.  One of the secrets to success is being able to detach yourself from the emotion of a business decision.  If something is not selling, don't stock it, and don't waste money marketing it.
7. Open Your Eyes
Take a look at what your competitors are doing. Look at similar businesses in different geographical areas to see how they are trading and to see if lessons can be learned. 
Tip: Use events such as our Chamber networking events to meet new people and gain market intelligence.
8. Raise Awareness
You know all about your business, but never presume that your target audience does.  Think about how you how can market your business.  Go back to your sales strategy and identify your ideal customers. Then target them where they are to increase sales.
9. Look the Part
When was the last time you looked at your branding? 
Branding isn't just a logo or a website. It should be apparent in everything from an email signature to letterhead to company vehicles.  There are more options available now to help you to get your branding right.   There are countless examples of how you can carry out a brand audit online.  
10. Stay in Shape
Just as the New Year prompts people to get back in physical shape, use this COVID time to identify training needs and areas for professional improvement for you and your staff. 
We can help you with training through networking and our webinar/e-learning events.  We can also help you get a better idea of what Alameda offers.
Most companies want to increase sales. In order to do so, sales and marketing strategies should be reviewed periodically to ensure they are the most effective for your business. Adjusting your tack every so often is the best way to stay on course, particularly now in this huge time of change.