Chamber President's Message: Support Your Local Chamber of Commerce Day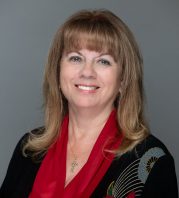 Wednesday is Support Your Local Chamber of Commerce Day. (And no, we didn't make this up!)

There are a lot of benefits to membership in the Chamber and we hope you are making the most of them. However, this year may be the most important time for you to examine your benefits and understand the power of the Chamber and what it can do for your business.
I'm not a big fan of the term "Support Your Local Chamber." We are not a nonprofit. Membership is an investment in your business, not a tax write-off for a charity.
Through membership you have leadership opportunities and community visibility you wouldn't get elsewhere.
You Need Business Advocacy
The Chamber advocates on your behalf. We work with the City and other levels of government to ensure our businesses' voices are heard. The Chamber doesn't just want leaders to know what's going on with businesses in the East Bay Area. We want them to understand what each of you are struggling with and what your number one priorities are.
We are here for you and advocating on your behalf because together we are powerful. And we also know that in today's business climate, no one has time for their own advocacy. Those types of relationships take years to build and you have to be fully focussed on your business.
We can handle the rest.
Plus, with the supply chain stoppages, you need someone who will take your voice (and needs) to a state and federal level.
So this week instead of celebrating Support Your Local Chamber of Commerce Day, we at the Alameda Chamber are celebrating and supporting you–our members.
Together, we can have a much larger impact on the things that require immediate action.
If there's something you are struggling with, let us know. Even if you think there's nothing we can do, we've been known to surprise a lot of people.
We are here for you. Let us know how we can help.