Is Your Idea of Good Customer Service Holding Your Business Back?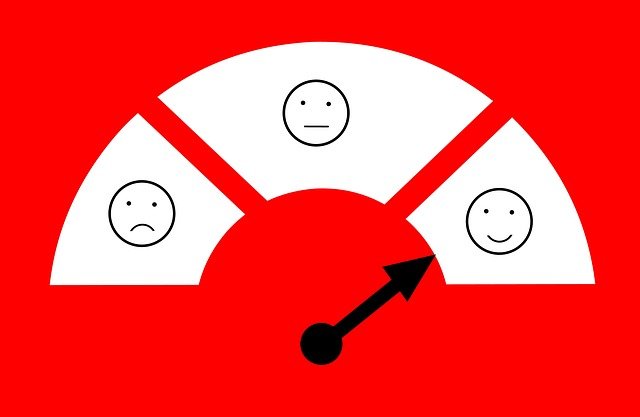 Good customer service is not answering questions you should know the answer to. It's also not finding out the answer if you don't know it. Good customer service isn't meeting someone with a hello and a smile when they walk into your store and good customer service is not giving them what they came in for, or handing over a correct order.
These things are all basics.
The average customer expects you to do these things. You should know your product and service. If you don't, you should be willing to find the answer. You should say hello and smile.
These people might be giving you money in a few minutes, and even if they don't, they came in to see you when they could've gone a hundred other places. When they ask for something they should get it, as they asked for it the first time.  
This isn't good customer service these are the basics of running a business.
What is Good Customer Service?
There's a saying in the restaurant biz – a good meal won't bring them back. Good is not impressive. It means you met their expectations and nobody gagged. That's not a win for the business owner. A great meal is what affects decision making when considering where to go on any given evening.
Customer service is the same way. It's not enough to provide good customer service anymore. Good is adequate. No one will talk about you because of your "good" customer service. You need to wow your customers with great customer service.
What is Great Customer Service?
1. Maintaining a Navigable Website 
It begins at your website. The very first experience people have with your business is most likely not a person, but your site. If your content is outdated or not helpful, your navigation is unfriendly, and your website does not meet their needs, it's the same as someone walking into your business and finding the first person they meet on a personal phone call with no interest in getting off of it. It sets a bad tone and makes the visitor feel undervalued.   
Great customer service is evidenced by a user-friendly website that contains up-to-date helpful information. It functions as a receptionist welcoming people in and as your first line of sales. A great website makes a good first impression and gives the visitor something to do or a suggested course of action. Don't turn away business through a bad site before your employees have a chance to meet the prospective customers. 
Also, don't think you can avoid having a website because people interested in your type of business don't go online. This is simply not true of any business, other than if you live in a town that is not serviced by the internet. If that is the case, there may still be people outside of your town interested in your offerings. 
2. Anticipating a Need 
A great customer service person listens to what a customer is looking for and delves deeper asking appropriate questions and providing additional information. For instance, if someone comes in to buy pest control products, a great customer service team member will ask about pets and children, as well as whether the problem is indoors or out. All of those things factor into the product purchased. 
If a customer wants to buy a tent and admits they've never been camping before, a great customer service person will provide some tips and additional things that person may need. Don't wait for someone to ask for the information because in this case they likely don't know what to ask. 
3. Listening Better Than Their Family 
We all just want to be heard and appreciated, don't we? If you can make potential customers feel like they are the most important person who has ever walked (or called) into your business, you have a customer for life. 
4. Creating a Moment 
Delighting your customer is essential. Think back to your past experiences as a customer. What resonated with you? It might be special wrapping, a surprise note or goodie, or a compliment on the selection you made. Taking the time to make your customer feel appreciated in a way that your competition is not doing, will ensure they remember you and your business.  
5. Inviting Them Back 
It's such a simple touch but very important. Invite your customers back. Do this verbally if they're in your store or business and through things like newsletters and emails. If you have the technology to keep up with it, and you have a record of their purchase, personalize your approach to them. For instance, an email to a tea purchaser could go something like this, "We hope you're enjoying your teas. This week we have a special on Breakfast Tea and a local chef will do demonstrations on cooking with tea for better health on Saturday at 3. We hope you can join us, Brenda." This type of personalization feels more like an invitation than a sales campaign.  
Good customer service just isn't impressive anymore. It's not enough. To achieve great customer service make each customer feel just as important as they are.