Shop Small Business Challenge
Every Friday until Christmas we are sharing a shop small business challenge activity to help support our neighbors. You can find each shop small business activity here in this blog compilation post (we'll be adding to it weekly) or you can get them delivered to your inbox if you're a newsletter subscriber or a member.

Buying from small businesses is not the only way to support them. These challenges are designed to be completed in just a few minutes and most won't cost you anything but your time.
Won't you join us in shopping small this season?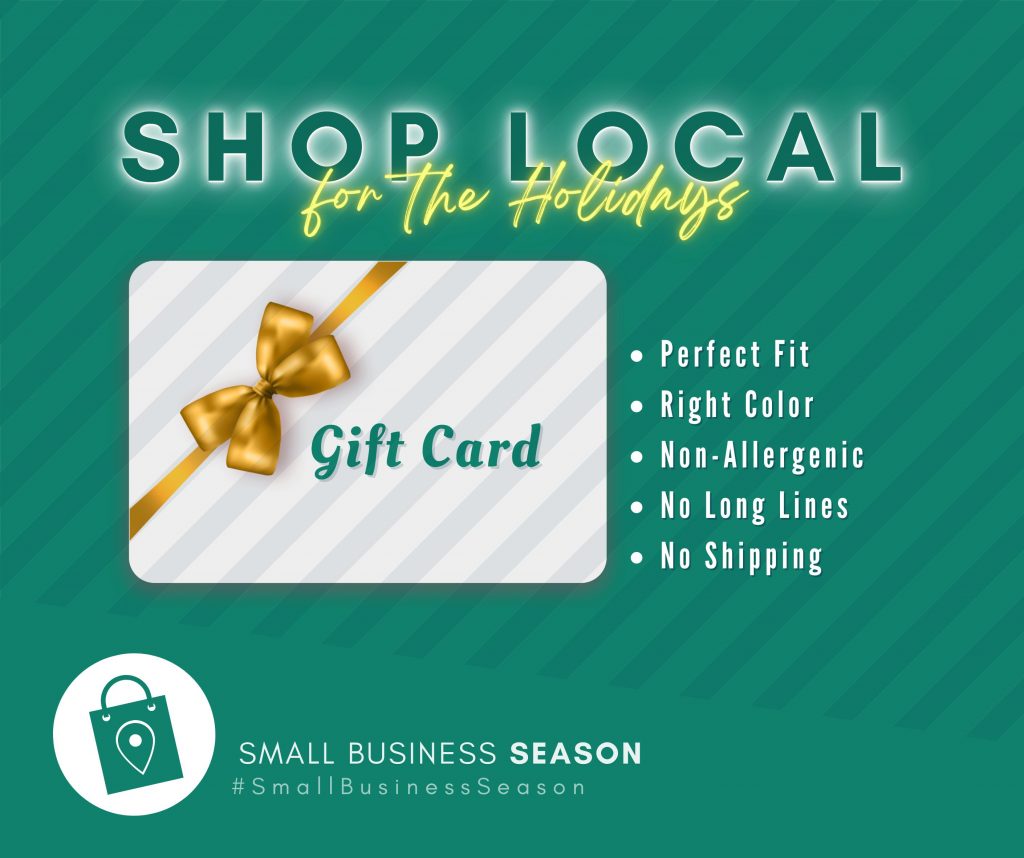 Support Small Business Challenge Ideas
Week 1: Write a 5-star review for your favorite small business(es).
Week 2: Write a post on social media about your favorite business. Tag a friend and invite them to visit with you.
Week 3: Buy a gift card from a small business. Give it to someone who helped you this year.
Week 4: Order take out/delivery from a local eatery.
Week 5: Instead of complaining about crowds or slow service, put on a smile and thank the person helping you. Your kindness will make their day.
Week 6: Sign up for a small business' newsletter or virtual event. Staying in touch in these ways means you'll always know about discounts, sales, and fun activities.
Week 7: Comment on your favorite business' social media post. Use an emoji other than like/thumb's up. Make this part of your daily internet habit. Your friends will see it and you'll help the business expand its audience.
This may be the end of Small Business Season (officially) but it doesn't have to be. Supporting these businesses year round makes for a healthier community. If one of your resolutions for 2022 is to maintain a healthier lifestyle, maybe you can extend that to the economic development of Alameda as well.