5 Ways Alameda Chamber Membership Can Help You Build Your Network
It's always been who you know. And the importance of contacts to your business is invaluable. This article will show you five ways the Alameda Chamber & Economic Alliance can help make you a better networker and increase the size of your network.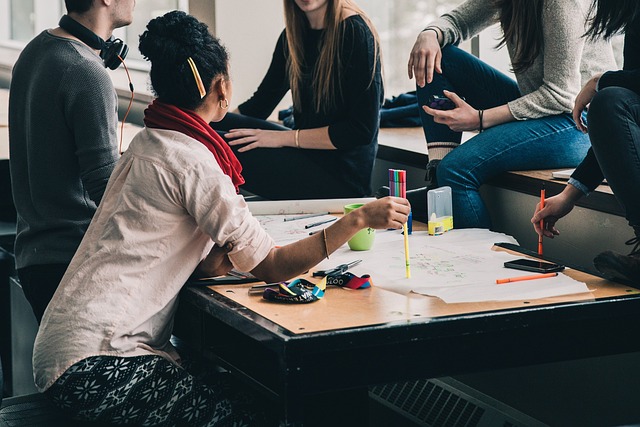 Networking opportunities are everywhere. Networking is critical to landing a job, learning about opportunities before they are made public, and getting more sales for your business.
You need to do it, even if you hate it, and one of the easiest most effective networking groups is the Alameda Chamber & Economic Alliance. But the Chamber does more than just introduce you to others. It offers very strong networking tools and opportunities. Here are several things you probably didn't know about how you can improve your business networking with Chamber membership.
5 Ways You'll Improve Your Networking Skills with a Chamber Membership
According to HubSpot, 85% of people "say they build stronger, more meaningful business relationships during in-person business meetings and conferences." The Chamber facilitates this on a weekly basis with events, educational opportunities, industry meetings and more. Check out how you can grow your network with the Chamber.
In Person Events
The chamber offers a host of in-person events from formal networking events to informal member mixers. There are even opportunities to sponsor events and showcase your business location.
Networking Assistance
If you're like some people, you're not a natural networker. It's something you do because you know it's necessary, but not something you enjoy. The Chamber is rich with experience and advice on how to improve your networking skills. Don't be shy to admit to us that you're struggling with networking. If you need a little extra help with introductions, we're happy to make them. If you don't know who you want to meet, tell us your goals and we'll be happy to help you brainstorm ideas and meet those who can help you best. You won't get that kind of service from an online group!
Leadership Alameda
Leadership Alameda is a program designed to introduce an annual class of future leaders to major facets of the community through an informative and interactive, professional development program. It runs September through June. The alumni from this program make meaningful connections with one another as well as key community leaders and stakeholders. Applications close June 15th.
Thought Leadership Opportunities
We offer members the opportunity to share their knowledge in the form of educational sessions like our Power Lunch & Learns or our Fireside Chats on important community issues. This can position you as a thought leader in your industry and the community. This positioning helps with networking after the event. People will naturally want to discuss the materials you presented.
In Sight, On the Mind
Most people are extremely busy these days, particularly business owners. While social media can be a very effective tool for keeping in touch, it's too easy to miss people's posts there. At an in-person event, on the other hand, you come face-to-face with someone and they're immediately on your mind again.
When you're an established acquaintance and people know, like, and trust you, they are more likely to buy from you and refer you to others. Plus when they know you (from having met you in person), your social media posts will be more meaningful to them.
A Final Word About How the Alameda Chamber Can Make You a Better Networker
Networking is painful for most of us but having an organization that specializes in it can help you get the training and assistance you need to get more customers and grow influence. Chamber membership is a pretty small price to pay for that.