How Much Do You Spend on Professional Development?
There are likely professional development pieces you must keep up with for your business. Items like certifications, licenses, and other must-haves. But what about the secondary training you need to learn to keep your business relevant in today's changing marketplace? Are you keeping up? Can you afford to? What do you need to know?
Here are the top skills most businesses need today and an inexpensive suggestion on how to keep up with these secondary professional development requirements.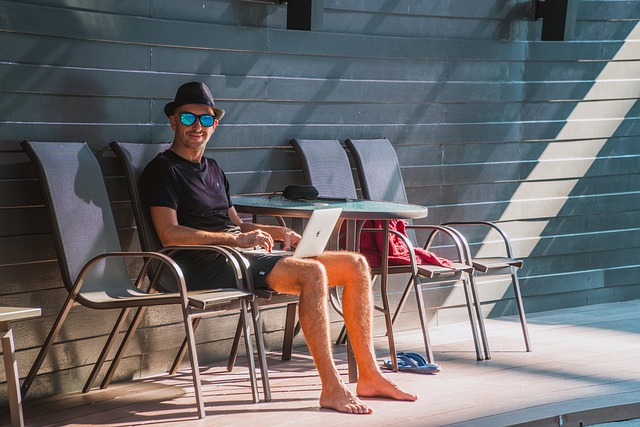 Regardless of the business you're in, there are new skills we all must be learning. Even if your business is large enough and your budget robust enough that you can afford to pay others to do it, having a cursory knowledge of these new skills is important.  
Digital Marketing
With the growing importance of an online presence, learning digital marketing skills can help you effectively promote your business, reach your target audience, and increase sales. Even if you're not doing the work yourself, it's important to understand the conversation, capabilities, and advances (like AI) going on around digital marketing.
Data Analysis
Understanding data and analytics can provide valuable insights into customer behavior, market trends, and business performance. Learning how to collect, interpret, and analyze data can inform better decision-making.
Graphics in Marketing 
The reason this topic gets its own section is that images are incredibly important in digital marketing. They're no longer relegated to the design team. Everyone is expected to be able to use tools like Canva or Adobe Spark to create image quotes and memes for social media. Again, even if you don't do that in your company, you should be doing it for your personal brand. Speaking of…
Personal Branding
Branding is about more than your business these days. It's important to develop a personal brand and thankfully with social media, that's not hard to do. It costs nothing but time. In addition to building a following by investing time in your personal brand, allowing people to get to know you builds the know, like, and trust people need when doing business with companies these days. If you have no idea what a personal brand is, it's time for you to get some help in developing yours. 
SEO
Since search engine optimization (SEO) is such a broad topic, it should be addressed outside of analytics. Even if you hire a search optimization guru, it's important you know something about it. After all, if you care about your personal brand (and you should, remember?) you'll be doing your own posting and should be cognizant of what keywords can help position you where you need to be. AI is also changing this so it's important to keep up with the trends in this category.
Cyber Security or Active Shooting Situations
No one wants to learn these skills and knowledge but sadly, today it is a lot more prevalent a topic than we would've ever expected. While combat training isn't essential, knowing how to minimize issues, what to look for, and how to react in an active shooter situation may help save you and your staff from a terrible situation. Classes on this topic range from information on conceal and carry to active shooter drills.
Cyber security is another concern today as cybercrime can decimate your business and your reputation. It's no longer enough to merely update your anti-virus software. There's a lot of cybercrime going on out there and it's all just stealing identities. Ransomware holds your data hostage and extorts money from you to get it returned. Cybercrime is estimated to cost 1.5 trillion by 2025. 
In either situation, you can't assume your location or industry won't be hit.
Leadership and Management
Developing leadership skills will help you inspire and motivate your team, delegate tasks effectively, and manage your employees' performance. Invest in learning about effective management strategies, communication techniques, and conflict resolution.
Communication Skills
Effective communication is vital in all aspects of business. Enhancing your written and verbal communication skills can improve your interactions with employees, customers, and stakeholders, leading to better relationships and outcomes.
Adaptability and Problem-Solving
The business landscape is constantly changing, so learning how to adapt to new situations and solve problems creatively is crucial. Focus on developing critical thinking, problem-solving, and decision-making skills.
Networking and Relationship Building
Building a strong professional network can open doors to new opportunities. Learn effective networking techniques, relationship-building strategies, and how to leverage your connections for business growth.
These basic secondary skills are critical to business and while you can hire them out, if you do, you're at the mercy of someone else–their schedule, their availability, their fees. But at the same time, self-education takes hours to find trusted sources and many of them cost several hundred dollars. Plus, of course, you need to factor in the time it takes to digest the information they're presenting online.  
Or you could join the chamber. 
At the Alameda Chamber & Economic Alliance, we run several educational programs a month focusing on the most important topics for businesses and employees, helping your team get the knowledge and build the skills to succeed. Best of all, training is available to all of your employees.
If you're looking for budget-friendly training, the Chamber is the first place to go. Even if we don't offer a learning session on the exact topic of interest, we can often match you up with another member or organization to help you increase your knowledge for very little economic investment.
Additionally, every year we run the Leadership Alameda Program, a leadership intensive that helps participants learn to be better leaders and community members. It's an ideal program to reward your top performers and help them understand the intricacies of the community. The deadline for enrollment is the end of June so sign up today.