Get Set for Fall in Alameda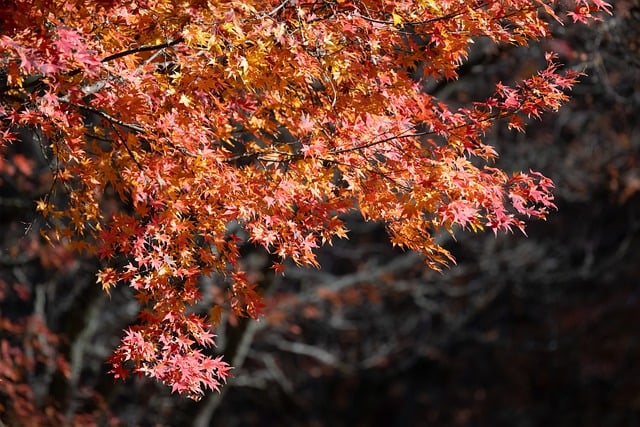 Fall is in the air (well, maybe), and that means it's time to start thinking about your marketing strategy for the season. We're here with a couple of quick ideas to get you in the autumn mood.
Fall Marketing Ideas for Your Business
Offer fall-themed promotions. People love to celebrate the fall season, so why not offer some special promotions to your customers? You could have a sale on fall-themed items, or offer a discount to customers who come in dressed in their favorite fall attire.
Host a fall event. This is a great way to get people involved in your business and to build relationships with potential customers. You could host a pumpkin carving contest, a fall festival, or even just a simple happy hour event. If you host an event, be sure to tell the Alameda Chamber and we can help you get the word out.
Decorate your business for fall. This is a simple way to show your customers you're in the spirit of the season. Fall design also creates a welcoming, cozy atmosphere. You can't miss with a few pumpkins, leave wreaths, and other fall decorations around your business.
Partner with other businesses in Alameda. This is a great way to reach a new audience and offer your customers more value. For example, consider partnering with a local restaurant on a special fall meal, or a clothing store to offer a discount on fall clothing.
Use social media to promote your fall marketing campaigns. Share your promotions, events, and other fall-related content on social media. You can also use social media to run contests and giveaways.
Fall Spruce-Up Ideas
It's not all about pumpkin spice in the fall. It can also be an ideal time to concentrate on some marketing aspects you might not have had time for during the summer including:
Updating your website. Your website is often the first place potential customers go to learn more about your business. Make sure your website is up-to-date with your fall marketing campaigns and promotions.
Using email marketing to stay in touch with your customers. Email marketing is a great way to stay in touch with your customers and to promote your fall marketing campaigns. Be sure to send out regular email newsletters with updates on your business, upcoming events, and special promotions.
Advertising to reach a wider audience. Paid advertising can be a great way to reach a wider audience with your fall marketing campaigns. You can use platforms like Google AdWords and Facebook Ads to target your ads to potential customers in Alameda.
Fall is also a great time to build engagement on social media to ensure more of your posts reach your audience during the upcoming holiday season. Speaking of which, we'll soon be launching our Shop Small Business Season again. Last year was wildly successful in helping people understand the importance of supporting small businesses here on the Island. Keep an eye out for more details.