Do You Know About Our Visit & Shop Alameda Card?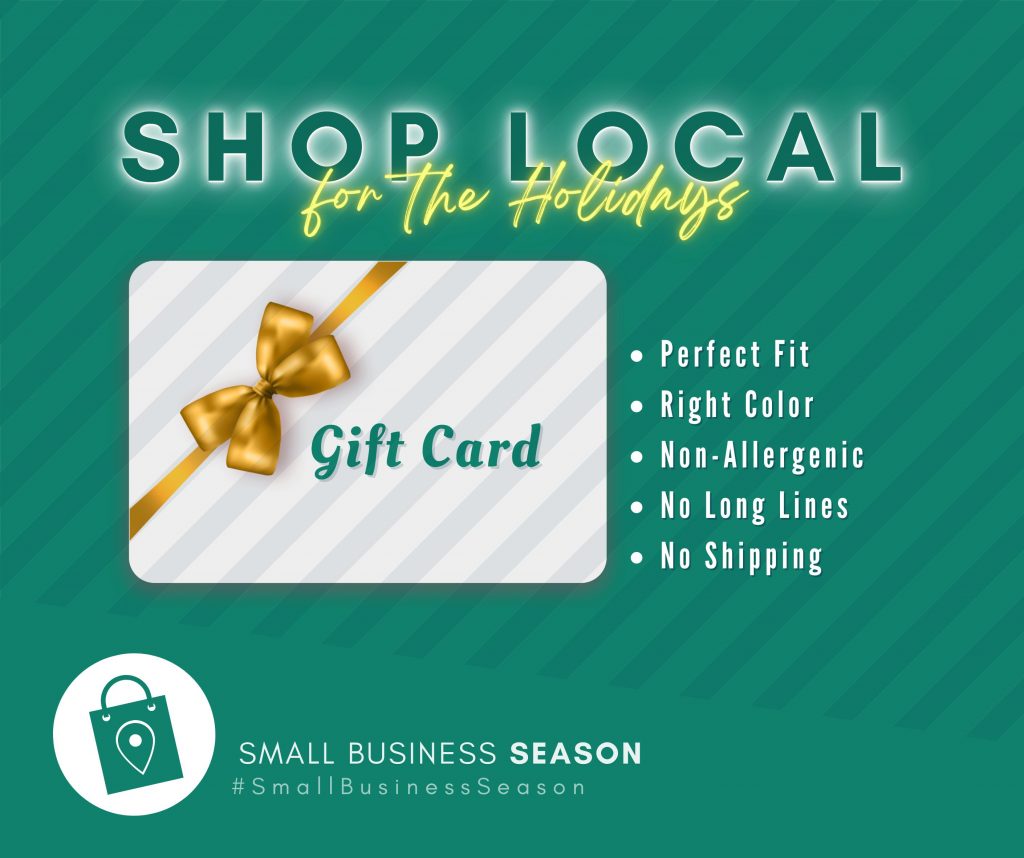 A few years ago we rolled out the Visit & Shop Alameda card to encourage people to shop local. Going into the holiday season we want to make sure you know about the many benefits behind the card and how it helps our community. When you spend money in an Alameda business, more of it stays in our community.
Small Business Benefits
The most obvious benefit to using this community gift card is that it makes it easy for local businesses to accept a gift card. The administration is handled for them. They just sign up to become a participating merchant and all the admin work behind running a gift card program is taken care of. It also helps them see what portion of their revenue comes from the shop local program.
Plus, participating businesses receive the marketing benefits from the program and exposure to a larger audience. It costs them nothing to sign up.
Large Business Benefits
Many large businesses feel left out during the shop local campaigns. But they can be a part of the festivities as well. The Alameda gift card is a great idea for employee holiday gifts. They can be spent at any participating merchants and are a one-size-fits-all kind of gift. When employees receive a local gift card, they have many choices. They are not locked into one store. Alleviate the pain of guessing what your employees would want most.
In Alameda, we have participants in a variety of businesses including breweries, wineries, a bead store, boutiques, restaurants, a bridal store, massage services, a toy store, and a lot more. No matter how diverse the employee population is, there will be a business on this list that intrigues them.
Ask us about reduced or waived fees for purchases over $1,000, plus direct assistance and a free Enterprise Account with business reporting. Sponsorship opportunities are also available.
Gift Giving Benefits
Our Visit & Shop Alameda card comes in a variety of denominations including as low as $5 or customize the card to your desired amount. It's the ideal gift for everyone on your list who lives in or around Alameda. Teachers, coaches, postal delivery carriers, Secret Santa, your mother-in-law who has everything, your teen, the bride-to-be, and everyone in between will love this gift and the ability to show their support for local businesses. They're also ideal to have on hand (as e-gifts) for those last-minute presents that crop up during the holidays.
Plus, recipients can use them at multiple locations as long as they have not depleted the value of the card.
Show your support for our local businesses today and throughout the holiday season with this easy-to-use and much-appreciated gift. Don't forget to pick a couple up for yourself as well. You deserve a little something too.