Shop Smart, Shop Local: Alameda's Guide to Early Holiday Savings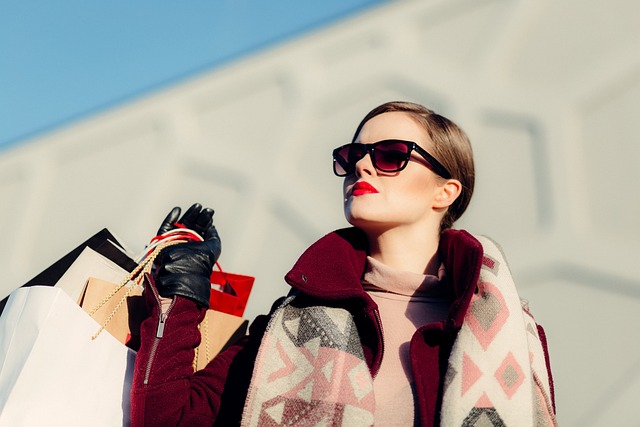 The holiday season in Alameda is a magical time of year, filled with festive lights, cozy gatherings, and the spirit of giving. However, it can also be a time of financial stress–especially this year, with gift lists and expenses piling up. Fortunately, there's a solution that not only helps you save money but also supports our vibrant local community: shopping early and shopping local. Let's explore how you can start your holiday shopping early and support local businesses in Alameda while keeping your budget in check.
8 Ways to Save Money in Alameda This Holiday Season
Create a Holiday Budget
Before you think about hitting the stores, take a moment to create a holiday budget. Determine how much you can comfortably spend on gifts, decorations, and other holiday-related expenses. Having a budget in place will help you stay on track and avoid overspending. If you have a hard time sticking to a budget, an easy way to get around that is to buy gift cards. When you do that, you are purchasing an exact amount and you needn't worry about going over because of an impulse buy. Our Visit & Shop Alameda Cards make an excellent gift that will help you stay on budget. Because you can buy them electronically, they're also environmentally friendly.
Make a Shopping List
Once you have a budget, create a detailed shopping list. Include everyone you plan to buy gifts for and jot down some gift ideas for each person. Having a list will help you avoid impulse purchases and ensure that you're buying thoughtful, meaningful gifts.
Start Early
One of the most effective ways to save money during the holiday season is to start your shopping early. When you shop ahead of time, you have more opportunities to find sales, discounts, and special promotions. If you choose this option, make sure you keep track of what you've purchased. Otherwise, you can easily overspend when you forget what has already been purchased.
Explore Local Alameda Businesses
Alameda is home to a diverse array of local businesses, from boutiques to artisan shops, where you can find unique gifts that your loved ones will cherish. Explore the local scene and support our community by shopping at these establishments. You'll not only discover one-of-a-kind items but also help small businesses thrive.
Attend Local Holiday Markets and Artisan Fairs
Many Alameda organizations host holiday markets and fairs where local artisans and vendors showcase their crafts and products. These events are a fantastic opportunity to find handmade, locally sourced gifts at reasonable prices. Keep an eye on local event listings and mark your calendar for these gatherings.
Take Advantage of Loyalty Programs
Many local stores and businesses in Alameda offer loyalty programs or memberships that provide exclusive discounts and rewards to their customers. Joining these programs can lead to significant savings during the holiday season and beyond.
Consider DIY Gifts
If you're feeling creative, consider making some of your gifts. Handcrafted presents often carry more sentimental value than store-bought ones and can be budget-friendly. Whether it's homemade candles, baked goods, or personalized crafts, DIY gifts are a thoughtful way to show you care. Some local stores offer "maker" and DIY events if you prefer to make your gifts under the direction of others.
Shop with a Group
Consider shopping with friends or family members who share your holiday gift list. Group shopping can be an enjoyable and cost-effective way to buy gifts. You can take advantage of bulk discounts and share transportation costs, making the experience more budget-friendly.
This holiday season, make a conscious effort to start shopping early and shopping local in Alameda. By creating a budget, making a shopping list, and exploring the wealth of local businesses and holiday events, you can find meaningful gifts while saving money. Remember, the holiday season is about spreading joy and goodwill, and by supporting local businesses, you'll be contributing to the vibrant community spirit of Alameda.