Ghoulishly Good Business Tips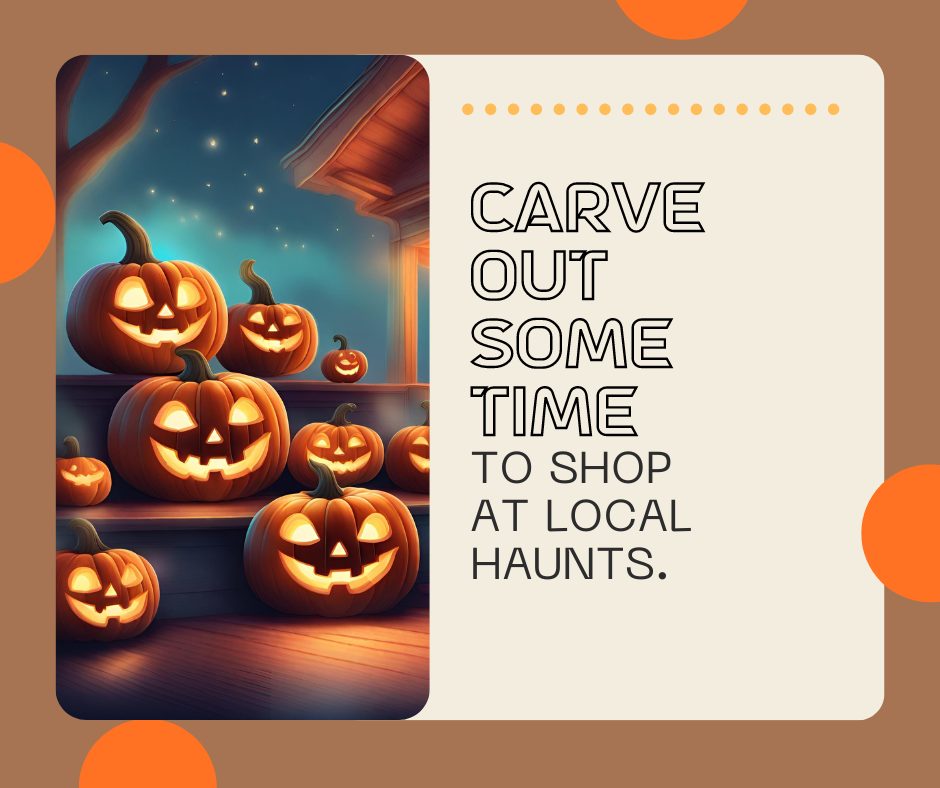 As the leaves turn shades of crimson and gold, and the crisp autumn air sweeps through our beautiful Island, the chill in the air doesn't have to mean a cooling off for your business. This Halloween (actually the day after), we have a treat for you that's even sweeter than candy corn. On November 1st, we'll be launching Small Business Season, encouraging everyone to support our small businesses.
In the meantime, we've brewed up a cauldron of valuable insights and tricks to keep your business thriving.
7 Frighteningly Good Tips for Your Business
Hauntingly Effective Networking:
First, what's a business community without strong connections? This Halloween season, dare to network with your fellow Alameda business pros. Attend chamber events and social gatherings to share ideas and create partnerships that will help your business rise from the ashes. Don't be afraid to talk shop during non-business times but get right to how you help. You never know who is in the market for your goods or services.
Trick or Treat: Customer Engagement Edition
Just as kids eagerly go from house to house for treats, you want customers to eagerly visit your business. Create engaging promotions and events to attract your target audience. Halloween-themed promotions, contests, or special discounts can make your business a must-visit destination during the spooky season.
The Witch's Brew of Online Marketing
Your online presence is the cauldron from which you brew your marketing magic. Invest in your website, social media, and email campaigns in time for the upcoming holidays. Use creative and engaging content to lure customers in like a siren's song.
Ghoulishly Good Customer Service
Customer service is the potion that can make or break your business's success. Provide exceptional service, address customer concerns promptly, and create a delightful shopping experience that leaves your customers under your spell.
Eerie Employee Engagement
A motivated workforce is your secret weapon. Encourage employee engagement through team-building activities, incentives, and a positive workplace culture. Flexibility is often more valued than a one-time bonus.
The Crystal Ball of Data Analytics
Wish you had a crystal ball to tell you what was coming next? You can have the next best thing by using data analytics to make informed choices. Collect and analyze the numbers to better understand your customers' preferences and optimize your operations.
7. Crypt-ic Accounting Practices:
Good financial management is the bedrock of any successful business. Hire a skilled accountant or invest in accounting software to keep your finances in order. Track your budget and spending. Factor in goals for expansion when talking with your financial advisor.
This Halloween, help your business flourish with an eye on what you can implement quickly in order to be ready for the upcoming holiday season. By implementing these tips and tricks, you can transform your venture into a real treat for your customers.
The Alameda Chamber & Economic Alliance is here to help you every step of the way, so don't be afraid to reach out for assistance. Together, we'll cast away the ghouls of uncertainty and embrace a future filled with success, prosperity, and the sweetest of treats.