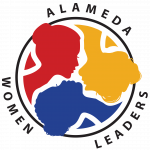 In 2021, we launched the Alameda Women Leaders Group (AWL) to rave reviews.
Since then, we have (and continue to) empowered and inspired women throughout the island. Our mission is rooted in the belief that when women support one another, incredible things happen. We are more than just a group; we are a sisterhood, a network of beacons illuminating paths of support, mentorship, and encouragement.
At the heart of our endeavors is a collective commitment to uplift every woman in our community, fostering an environment where everyone can thrive. Whether through shared experiences, mentorship programs, or inspiring events, we aim to create a space where the light of hope shines brightly for every member.
Alameda Women Leaders are on an empowering journey to uplift and celebrate the strength, resilience, and boundless potential of every woman in Alameda.
At AWL you have the opportunity to:
Exchange ideas and knowledge
Discuss matters affecting women in a supportive, understanding environment
Listen to creative ideas and discover inspiration
Explore collaborative opportunities
Get motivated to do more and be more but also say no
Uncover how others achieve work/life balance
Develop friendships with women in business
This group is not only a great way to make friends, but it's also a solid investment in your professional growth.
Join us at our quarterly meetings (listed on the Chamber calendar) as we illuminate the path to success, one inspiring story at a time. For questions, email madlen@alamedachamber.com