Ambassadors' Tool Kit: Talking Points and Scripts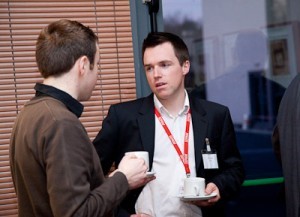 While we suggest speaking from the heart, we realize not everyone feels comfortable doing that. That is why we've compiled a few talking points for you as you represent the Chamber in the community.
Who Should Join the Chamber?
Just like other businesses, we have a specific type of business that we are well-suited to help. We are looking for the following types of companies. A business that:
is owned or operated out of Alameda
has at least one employee (could be the owner/operator)
has a growth mindset
has a challenge that we can help them meet like a desire for more customers, leads, improved reputation, better standing in the community, etc.
wants to be a part of the Alameda community
We have several different types of successful members. Some are large; others small. Some have been in business for close to a century, others are brand new. Member businesses come from different industries. We have franchises and "Mom and Pop" organizations. But we are looking for businesses that understand that Chamber membership is an investment in the growth and success of their organization.
In addition to business memberships, we do offer a discounted rate for registered nonprofits.
Here's a script if someone asks the following question. Feel free to make it your own.
Why Should I Join the Chamber?
Every business is different, has different goals and needs so I'll tell you why I joined. I saw it as an investment in my business and my professional development. For less than it costs for a dinner out each month, my employees and I have unlimited access to professional development and thought leadership webinars. Being a Chamber member means I am part of a group that is looking out for business, which was incredibly important during COVID. The Chamber introduces me to the type of people I need to increase my customer base and meet potential vendors.
If you're considering Chamber membership, I would ask yourself what you need most in your business. Then have a conversation with the CEO, Madlen Saddik, about how the Chamber can help. The Chamber does a lot for businesses, especially during COVID. Most small business owners don't think about the advocacy part until they need to. And 2020 certainly showed us a need.   
---
Madlen's contact information:
Office: 510-522-0414 Cell: 650-954-0848 Email: madlen@alamedachamber.com