Ambassadors' Tool Kit: New Member Checklist
Here a few ways you can encourage new members to start making the most out of their membership. You needn't mention all of them in your first visit or call. Instead, listen to their concerns about their business and suggest some of the ones that make sense for their specific challenges.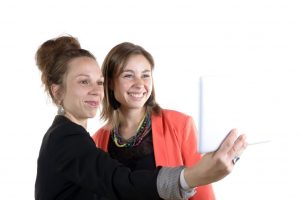 New Member Checklist
If you're visiting or speaking with a new member, encourage them to:
check out our website: www.alamedachamber.com
download the member app
add their information to the member profile section
send keywords for their Member Directory listing to connect@alamedachamber.com
check out the calendars (both Chamber: https://bit.ly/alamedachambercalendar and community: https://bit.ly/alamedaevents)
add their job postings to the site (https://bit.ly/alamedajobs )
download their chamber member badge and add it to their website. Studies have shown that many people view chamber membership akin to a good rating at the Better Business Bureau. It's a way to show people you are community minded.
Get involved by going over the committees available (see below)
Committees:
Alameda Women Leaders (AWL)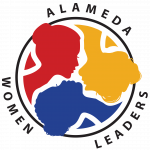 AWL is a diverse, women-led group designed to empower and support women in business through leadership, advocacy, education, scholarship, and mentorship.
No matter what career stage you're in, we look to help you meet your personal and professional goals and create valuable relationships in a supportive environment.
In addition, AWL's partnership with Girls Inc. of the Island City will provide powerful role models, career mentors, and internship opportunities for the girls and teens they serve.
Ambassador Program
The Ambassador Program acts as an extension of the Alameda Chamber and is a recognized liaison group between the Chamber, its members, and the community.
The mission of the Ambassadors is to actively promote and represent the Alameda Chamber of Commerce in the business community. The committee orients new members on the benefits of Chamber membership, helps existing members remain involved, and refers prospective members to the appropriate channels.
While a new member may not be ready to join the Ambassador Program immediately, it's always best to talk about it when discussing the other committees. Those who love their experience with the chamber are often our best advocates.
Government Relationship Economic Development Committee (GREDC)
The Economic Development Committee promotes the local, state, and federal legislative interests of the business community and works to highlight and discuss issues of interest. It is also dedicated to identifying and solving the key economic issues facing the City of Alameda.
Maritime Committee
Maritime is historically the largest economic sector on the island. This committee addresses the maritime industry's needs, concerns, and challenges, works on goals and objectives, and strategizes to implement solutions.
Events & Fundraisers Committee
This committee's mission is to evaluate and support the annual signature Chamber events, participate in the planning process, and execute steps to ensure success and profitability. The committee also formulates and directs communication activities, emphasizing brand, marketing, internal and external communications for all chamber events.
Alameda Coalition for Personal Care Services
COVID-19 has created many challenges for all of us, but personal care service providers such as masseurs, beauticians, nail techs, barbers, stylists, and others face unique issues and challenges as a result of closure orders. This group is designed to discuss and address the issues and challenges facing these industries. It's a forum to exchange best practices as well as organize ideas and solutions to help with reopenings and recovery.
Alameda Restaurant & Bar Coalition
With COVID-19 and shelter-in-place orders, restaurants and bars face unique issues and challenges including capacity limits. Nationally, they estimate that as many as 25% of all restaurants will never reopen. The purpose of the group will be to discuss the issues and challenges, exchange best practices, and focus on solutions in order to help the restaurant and bar industry thrive.
Spirits Alley Coalition
The Spirits Alley Coalition is a committee of distilleries, wineries, and tasting rooms located along Monarch Street in the Naval Air Station's former location.
The Coalition is designed to discuss the issues and challenges this unique group of businesses face. It is a group that also shares best practices to help the entire area succeed.
Alameda Emerging Leaders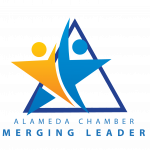 The NEW Alameda EL is a professional leaders group designed around the needs of entrepreneurs, innovators, and those beginning their careers with interest in future leadership.
The group's mission is to connect, promote, and support local young professionals through social activities, community involvement, and professional development, making Alameda a more desirable place to live for emerging leaders.