2023 Alameda Chamber Foundation Scholarship Award
The Alameda Chamber Foundation's 2023 Scholarship Award Ceremony took place on May 15th at Penumbra Inc.
Congratulations to our 2023
Alameda Chamber Foundation Scholarship winners:
Nyla Padilla, Alameda High
Maysa Amer, Alameda Science and Technology Institute (ASTI)
Naila Cadden, Alameda Science and Technology Institute (ASTI)
Ian Tan, Encinal High
Kelsi Johnson, Encinal High
Grace Yinger, Encinal High
Karla Guadalupe Castillejos-Ruiz, NEA Community Learning Center
James Vuong, Encinal High
Isabelle Tandradinata, Alameda Science and Technology Institute (ASTI)
Jian Pei Liang, Encinal High
Tongbei Yu, Alameda High
Marwa Arghandiwal, Alameda High
Gabriela Tadeo, Alameda High
Roxana Pourfarzaneh, Alameda High
Quotes from our 2022 Winners:
"I plan to use the scholarship money to buy textbooks, school supplies, and a new laptop, to further my education. I would like to say thank you to the sponsors, for helping me further my education as well I would like to thank Alameda Chamber."
"I will use the scholarship money I earned to help pay for my tuition at Emory University in Atlanta, Georgia in an effort to further my education."
"This scholarship fund would lessen the burden on myself and my family to pay for my college education in my pursuit of becoming a nurse practitioner. I am grateful that the money can specifically cover most if not all textbook expenses for two years within my program so again I can't thank you enough for this opportunity."
"I plan to use this scholarship money to further my education starting with completing my undergraduate degree at University of California Los Angeles, where I am majoring in Public Affairs. I hope this will further my career goals, where I hope to eventually attend law school and work as an environmental lawyer or policymaker."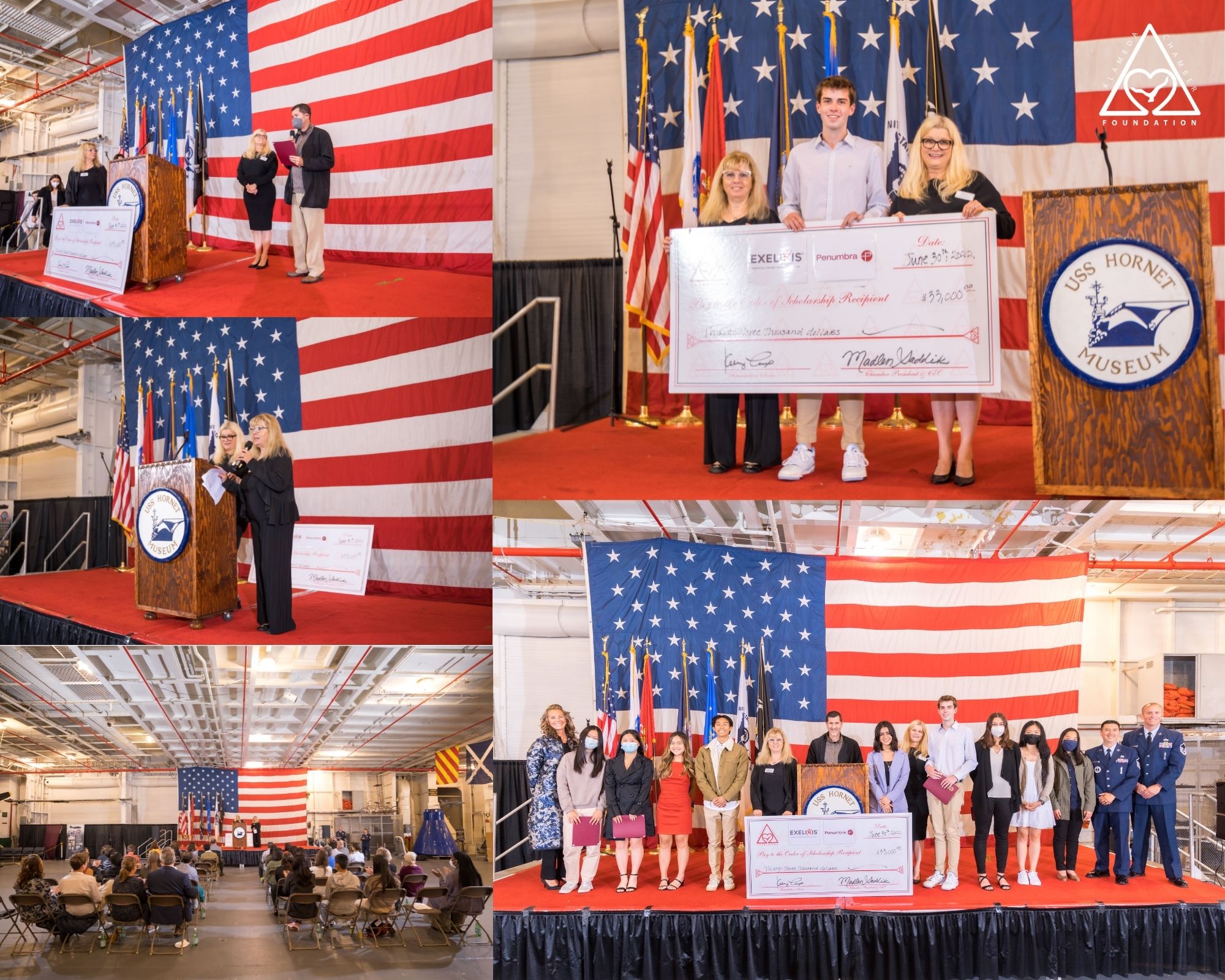 Photo Credits: Special thanks to Maurice Ramirez