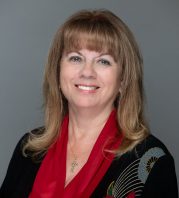 A New Year, A New Name
After a difficult two years for all, the Alameda Chamber of Commerce is now the Alameda Chamber & Economic Alliance and we couldn't be more excited about the role we are playing in the community.
While the name is new, our mission is the same -- to be the voice of business. Part of being that advocate means understanding the economic drivers that are critical to a healthy economy and working with the leaders to help make that happen for all businesses.
The pandemic proved to our members the importance of having someone to advocate for them. We played a critical role in ensuring their voice was heard and that those making the decisions understood the individual struggles and help the businesses required to succeed during the pandemic and as we eventually move toward recovery.
This time has certainly been one that requires flexibility and patience in addressing changing environments and increasing and decreasing (and then increasing again) numbers. We're thankful that our members have understood our challenges as we made the shift to virtual events, and then in-person ones, and back to virtual again.
None of us know what 2022 will bring but we do know that we are well positioned to provide the necessary assistance to our members and the community. We're continuing to grow our Chamber Academy webinar program, we're launching two new coalitions to help specific business enclaves in our community, and we're connecting people who need services with those who are out there.
The Chamber Academy series helps bring the necessary (and free!) education to people in business. We cover important topics such as personal branding and the economics of healthcare. If there's a topic of interest to you and your employees, please let us know.
Over the holidays, we supported Shop Small Business Season to ensure everyone understood the importance of our local businesses to the fabric of our community.
2021 wasn't the panacea we were all hoping for but we also made a lot of strides and implemented best practices that are helping our members and the community.
In 2021, we launched the Leadership Alameda program. 21 people were selected to be part of this program and gain exposure to the many industries in our area, learn about local government, and network with some of Alameda's most well-known, public and private sector leaders.
The pilot program launched in January with a welcome reception and will begin leadership coursework in February.
Contact the Chamber if you are interested in applying for our next class.
Looking Forward, Never Back
Our main priorities through 2023 are:
Business Strong - Creating an environment where Alameda businesses thrive.
Community Strong – Supporting quality of life initiatives to enhance Alameda's vitality.
Chamber Strong – Creating a strong, sustainable Chamber.
A strong economic environment requires a strong community. We are truly fortunate to have leaders, business owners, educators, and citizens who realize that we all share in the responsibility of creating economic success and happiness within our community.
We are working toward improving the quality of life for all with the support and commitment of our members, volunteers, and sponsors.
As the Chamber President/CEO, I am thrilled to work alongside our dedicated Board. It's comprised of members who share the same vision for business growth and a healthy community environment.
These are challenging economic times filled with uncertainty and doubt. But this is also a time of opportunity – a chance to become more agile and align your business with customer needs in new ways. These are the times when new and creative ways of doing business are born.
You can find a way to succeed and we're here to help and support your efforts.