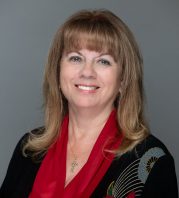 2021: A Year of Growth and Opportunity Like None Other
When I joined the chamber a few years ago, I couldn't possibly have imagined what 2020 would bring us and the challenges we'd face. The global pandemic placed a strain on Alameda businesses and the Chamber that we are still feeling.
In 2020, we switched all chamber events online. We wanted to continue our valuable programming for the community without putting anyone at risk.
The Chamber created industry-specific coalitions to help the hardest hit industries, such as the personal care industry and the restaurants/bar industry. We helped amplify their voice so the decision makers could better understand what they needed.
Plus, we host a Chamber Academy series that helps bring the necessary education to people in business. These webinars are free to the community. We cover important topics such as personal branding and the economics of healthcare.
The Chamber created a shop local campaign and a shop local card to support Alameda businesses.
We also created a Diversity, Equity and Inclusion group. The group helps address inequalities in our area, end racially-motivated violence and aggression, and educate people on issues of systemic racism. Part of that education takes the form of a monthly webinar with Dr. Cindy Acker focused around addressing these concerns.
We're coming out of a challenging year but there's also a lot to look forward to. If 2020 was a year of lessons in preparation, 2021 is becoming a year of growth and opportunity.
We began this year honoring local people who have done a lot for Alameda at our Business Excellence Awards program. But we didn't want to stop there.
We're giving women opportunities to mentor one another, network, advise, and provide them with other empowerment tools through our Alameda Women Leaders Group, which launches in May. I'm particularly excited about the plans for this brand-new group. We have brilliant women in all stages of their careers committed to inspiring, illuminating, and enlightening one another. The group will meet quarterly with keynote presenters.
Plus, we already have a service project, collaborating with Girls, Inc. We plan to help raise funds to support young women by giving them the guidance and resources they need to develop into leaders.
Speaking of Future Leaders…
If you are interested in becoming a leader, we now have an active Emerging Leaders group that focuses on helping to develop our community's future leaders, no matter their age. They meet periodically for social interests and to hear information on topics that are critical to leadership such as personal branding.
In 2021, we're also putting together a Leadership Alameda program. People involved in the program will gain exposure to the main industries in our area, learn about local government and meet some of Alameda's most well-known, public and private sector leaders.
The pilot program will launch this fall with limited space; we're accepting a few candidates. Contact the Chamber if you are interested in applying. There will be a call for applicants in the spring of 2022 for the full leadership class scheduled to start in the fall of 2022.
We're hard at work Visit Alameda. This exciting project brings a visitor's center to Alameda to showcase the beauty, attractions, and hospitality avenues we have and to show the world we are a wonderful community to visit for business or leisure, for the day or the week…or even longer. The projected launch of this project is summer 2022.
As a complimentary service to Visit Alameda we are rolling out a community guide and economic profile of Alameda. There will be a print and online component. They will serve visitors, those with relocation needs for personal and business, as well as provide information for community members.
And we have two amazing events coming up later this year. We have our Golf Outing on the 4th of June and Alameda's Economic Forecast on October 1st.
Looking Ahead for Business
Last year was a challenging year. Recovery will have its challenges too. But we will continue to work together for the betterment of Alameda.
Our main priorities through 2023 are:
Business Strong - Creating an environment where Alameda businesses thrive.
Community Strong – Supporting quality of life initiatives to enhance Alameda's vitality.
Chamber Strong – Creating a strong, sustainable Chamber.
One way in which we have already started working on our commitment to strength is through the creation of the Alameda Chamber Foundation. This organization helps us raise the kind of money we need to work on additional community outreach programs that are extremely important to the Chamber and community like ending homelessness, making scholarships available, and empowering youth leadership.
A strong economic environment requires a strong community. We are truly fortunate to have leaders, business owners, educators, and citizens who realize that we all share in the responsibility of creating economic success and happiness within our community.
We are working toward improving the quality of life for all with the support and commitment of our members, volunteers, and sponsors.
As the Chamber President/CEO, I am thrilled to work alongside our dedicated Board. It's comprised of members who share the same vision for business growth and a healthy community environment.
These are challenging economic times filled with uncertainty and doubt. But this is also a time of opportunity – a chance to become more agile and align your business with customer needs in new ways. These are the times when new and creative ways of doing business are born.
You can find a way to succeed and we're here to help and support your efforts.