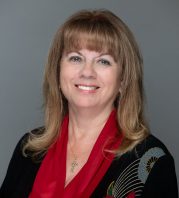 Make 2023 Your Year!
Whether you are new to Alameda, or you've been a chamber member for a while, there are likely things that we introduced over the past couple of years that could make a big difference for your business. In 2023, your chamber membership and investment in your business will be worth even more.
At the Alameda Chamber & Economic Alliance we bring community partners together for the betterment of all. We strive to advance Alameda by educating, energizing, and connecting a diverse group of leaders to serve the community.
To help our member businesses, we provide a variety of networking, advertising, educational, and social offerings each year. In 2023, we'll be expanding these with more opportunities to make deeper connections and learn from the Chamber's educational events. We also plan to support collaborative efforts with local chambers and organizations to help our members initiate and build business relationships for additional growth.
The chamber provides information on Alameda's tourism, business, or residential activities. We encourage you to check out our 2022-23 Destination Alameda Resource Guide. Our Chamber also advocates for our business community on the local, state, and federal levels ensuring the voice of business is heard.
Our partnership with the City (and relationships with local and state government) continues to be one of our major points of focus, assisting in the areas that deeply impact economic development including ending homelessness, directing and advocating for smart business growth, and advancing the cause of climate change and resource protections.
We are committed to current and future growth of the Island. From workforce development to our Alameda Chamber Foundation Scholarship Program, from our Junior Chamber Program to info events on hot industries and jobs in the area, the Chamber knows that the future of our workforce impacts our economy and economic development of tomorrow. Our members support our schools and continue to graciously donate and share their time and expertise with our students because they recognize them as our future business leaders and professionals.
Speaking of future leadership, in 2022 we launched the Leadership Alameda Program, which taught future leaders about the innerworkings of our community and the symbiotic relationships of industry for a 360-degree view of Alameda's economy. In 2023, we'll be expanding that program.
Alameda is an excellent place to do business and a caring community in which to live with programs and learning opportunities for everyone. I want to encourage you to become active in the community and in (y)our Chamber in 2023. Please look at our calendar and this website for opportunities where you can help make a difference. Volunteer in Chamber activities or on a committee. Support our member companies with your business. Local purchases help build our community and strengthen our schools. Together we can become better than ever before.
We're here for you and we hope we can count on you to be here for the community as well.
~Madlen Saddik, President & CEO
Looking Forward, Never Back
Our main priorities through 2023 are:
Business Strong - Creating an environment where Alameda businesses thrive.
Community Strong – Supporting quality of life initiatives to enhance Alameda's vitality.
Chamber Strong – Creating a strong, sustainable Chamber.
A strong economic environment requires a strong community. We are truly fortunate to have leaders, business owners, educators, and citizens who realize that we all share in the responsibility of creating economic success and happiness within our community.
We are working toward improving the quality of life for all with the support and commitment of our members, volunteers, and sponsors.
As the Chamber President/CEO, I am thrilled to work alongside our dedicated Board. It's comprised of members who share the same vision for business growth and a healthy community environment.
You can find a way to succeed and we're here to help and support your efforts.