Discover Job Opportunities: Your Guide to the 9th Annual Autumn Job Fair in Alameda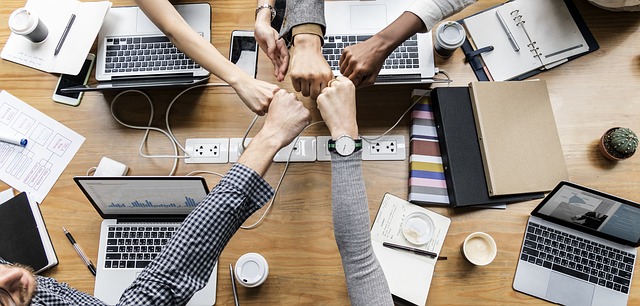 Are you on the hunt for your dream job or a temporary gig to make some money for the holidays? Then you need to attend the Ninth Annual Autumn Job Fair on Tuesday, September 26, from 2 to 4 p.m. at the South Shore Shopping Center, right across from the Trabocco Restaurant.
The Autumn Job Fair promises to be a bustling hub of opportunity, with businesses seeking candidates for both full-time and part-time positions. Here's what you need to know to make the most of this employment event:
Dress for Success
First impressions matter, and at the Job Fair, you'll have the chance to make an unforgettable one. Dressing appropriately is key. You're potentially meeting your future employer. So, put on your best interview attire, carry multiple copies of your resume, and arrive prepared to talk about your skills and talents.
An Abundance of Opportunities
Over 25 employers will be on-site, representing over 100 open positions. The variety of opportunities is staggering, ranging from assistant general manager roles to computer service technicians, courtesy clerks, general managers, and store associates.
Here's a sneak peek at some of the employers that will be present:
Alameda Unified School District: If you're passionate about education and the future, this is your chance to make a difference in the lives of students.
Amazon: Like diverse opportunities? This global giant offers countless career paths and offerings.
Bay Area Music Project: Combine your love for music with a fulfilling career.
Bladium Sports & Fitness: For fitness enthusiasts, this could be the perfect match.
City of Alameda: Explore public service opportunities in your own backyard.
Color Me Mine: A creative and colorful job experience awaits.
Federal Express: Join a logistics leader with room for advancement.
Ridgemont Hospitality: If the hospitality industry is your calling, consider opportunities at Hampton Inn & Suites and Home2 Suites in Alameda.
Safeway: A trusted name in grocery retail with diverse career prospects.
And that's just a sampling of the local and regional employers who will be on-site to meet potential candidates.
Stay Informed
To stay updated and prepare for the job fair, visit the Job Fair page on the City of Alameda website. You can also reach out to Eric Fostein at 510-747-6895 or efonstein@alamedaca.gov for more information.
Calling All Employers
If you're a business looking to hire and want to participate in this event, you can register online to secure your spot and meet potential candidates.
A Community Effort
The Ninth Annual Autumn Job Fair is made possible through the collaboration of the City of Alameda, the South Shore Shopping Center, Alameda County Social Services Agency, and the Alameda Chamber & Economic Alliance. This collective effort reflects the commitment of the community to support job seekers and foster economic growth.
Don't miss out on this fantastic opportunity to connect with potential employers, explore diverse career paths, and take the next step toward your professional goals. Mark your calendar for September 26th. We look forward to seeing you.