How to Volunteer Your Way to a Better Job with the Chamber  
Are you ready to switch careers? Do you want to show you have the skills for a new position that's not obvious in your current position? Volunteering can open many doors. Here's how to make the most of volunteering for career growth.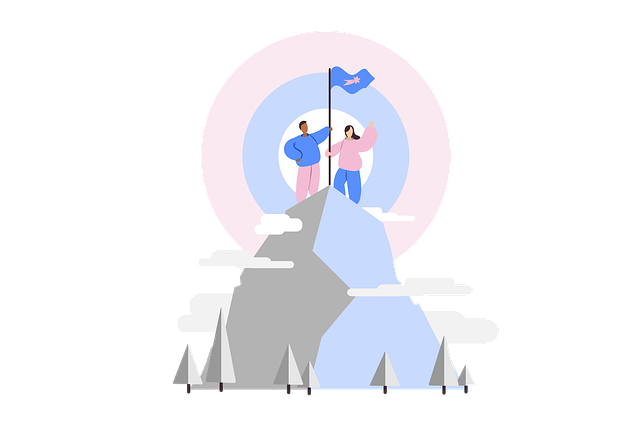 Job competition for positions at employers of choice is tough and a lot is expected from a resume. High school students trying to get into good colleges worry about volunteer hours. Recent college grads don't possess enough "real world" experience to work in their chosen industry. Mid-level professionals find it hard to prove to higher ups that they're ready for the next level. Finally, people are living longer and trying to find meaning in their days after they retire. 
But there is an easy solution for all of these struggles in the various stages of life—volunteerism.
Improve Your Job Prospects as a Chamber Volunteer
Volunteerism is quickly becoming an expectation. Companies want employees who care, but sometimes volunteering for the wrong organization can bias a hiring decision. While any volunteer role makes you look like a caring individual, some are better for your career as they place you in a position to be hired or advance your current skills. You can also use volunteerism to audition a role to see if it's something you want to do professionally.
There are many nonprofits that you can work with but one of the best organizations for your career is the chamber. We offer positions in a variety of spaces. First, decide why you want to volunteer and what you want to get out of it. Do you want to be a better, more competent leader? Maybe you want to grow your skills in an area outside of your current profession? Or perhaps you want to grow your network? Or learn a specific skill like event planning? There are many options at the chamber and all of them place you in strong contact with community leaders.
Event Planning
This is probably the greatest need at the chamber because we host a lot of events throughout the year from our three high-profile signature events to monthly network and everything in between. As a volunteer you can get experience hosting and coordinating events. Volunteering on this level can help you make community contacts with other businesses as well. Events require marketing help, registration, communications, speaker coordination, project management and a host of other tasks that are applicable across industries. 
Leadership
If you'd like to sit on a corporate or nonprofit board someday, you'll likely need experience. The chamber board positions offer working experience in leadership, budgeting, strategic planning, hiring decisions, and much more.
Social Media
Interested in social media? Let us know and we can look into bringing you on as a social media ambassador to help us share information with the business community. This is a great way to use social media for business and stay connected to what's going on in Alameda It's the type of volunteer position that can be done from anywhere on your time. Plus, the Alameda Chamber & Economic Alliance has a strong reputation in the business community. Volunteering to share our social media posts and business news shows you can handle yourself professionally online. It's also a good way to build your personal brand, something that's extremely important in today's digital universe. 
Thought Leadership
A volunteer opportunity that you may not be thinking of is creating valuable content for the chamber and business community. If you're an expert in a field that other businesses would have an interest in, you may be able to be a guest blogger for the Chamber or share a piece in our newsletter. Do you know about tech and can share new tech and apps that are helpful to business people? Are you a tax expert, marketing guru, or other personal service provider? You'll receive a by-line and we'll link to your website for your contribution. 
Committees
If you have a specific interest such as marketing or job creation, you may be the perfect fit for one of our chamber committees. The Chamber is always looking for leaders in the community to give their feedback and advice on how we can serve members and the community better. If you'd like to see local schools address specific skills and train for certain trades, for instance, being part of our new Workforce Development Committee is ideal. Maybe the environment is important to you and your business. Then volunteer for our Sustainability & Resiliency Committee. Your efforts can help us amplify your voice on the issues that are most important to you and will improve the business community.  
A Final Word About Volunteering for the Chamber
There is a wealth of volunteer opportunities at the Alameda Chamber & Economic Alliance. While we love the help, there are also some very rich possibilities for your career in these highly visible roles. Simply contact us and share your skillset. We'll help you find something that suits your abilities and helps you accomplish your career goals.